Our Hood Canal trip was a success. Not much to report. We had good weather on the way down and stayed at Pleasant Harbor on the first night. It's an odd little marina without much to do, and they're sticklers for rules (making us initial one-by-one that we acknowledge each and every rule), but it's a nice sheltered place with good pizza – and they took good care of us.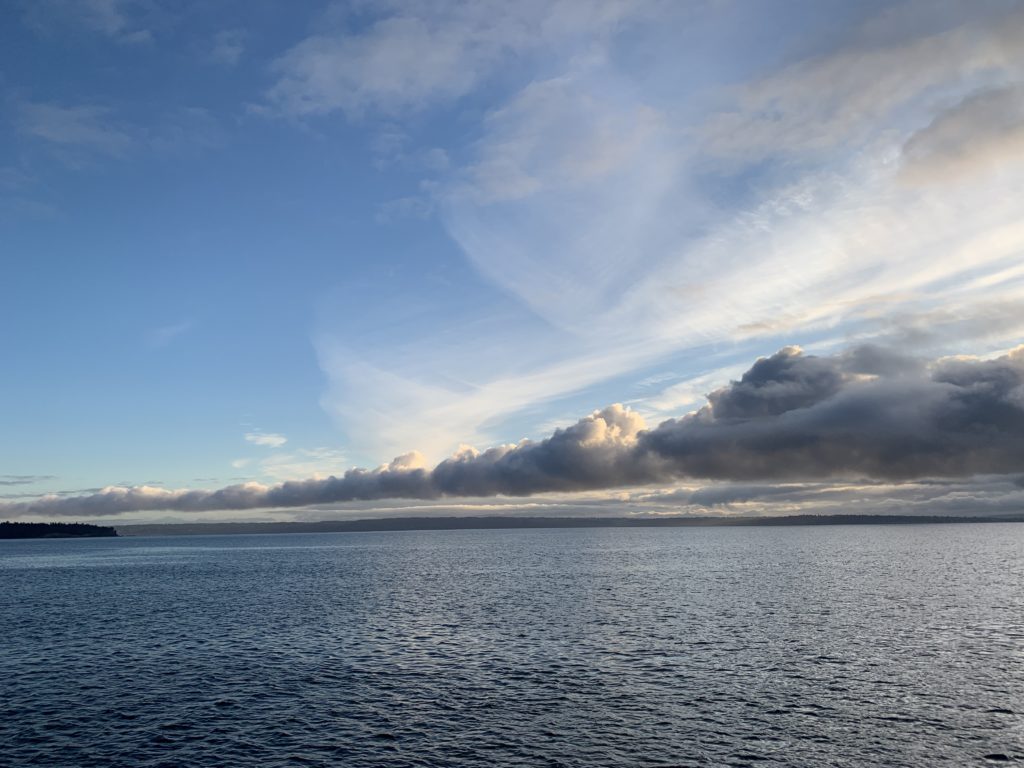 Alderbrook had their usual outstanding service, though much of the resort is under construction. They've taken good care of their people over the pandemic and continue to support the town. Many people there recognize us now, including Cindy the harbormaster. It feels like coming home.
We left on a snowy day in a small craft advisory. The south end of the canal was fine, but we knew we were in for some weather once we approached Dabob. Slow Burn, the Nordhavn 47 we'd shared the dock with, radioed to set up a buddy boat, since visibility was less than 1/10 of a mile. At first, the weather got better – with good visibility and no wind. Then, we hit the full force of the winter storm. We were hitting 4-5' waves in 50 kt gusts, with heavy snow. We could have handled it if it were just for an hour, but predict wind suggested it would have continued all the way up the canal, so we ditched to Pleasant Harbor again. They were very nice – finding slips for both us and Slow Burn, and not even charging us (since everything was closed). We waited out the weather in warmth and comfort in the marina and had comfortable conditions for our cruise home the next day.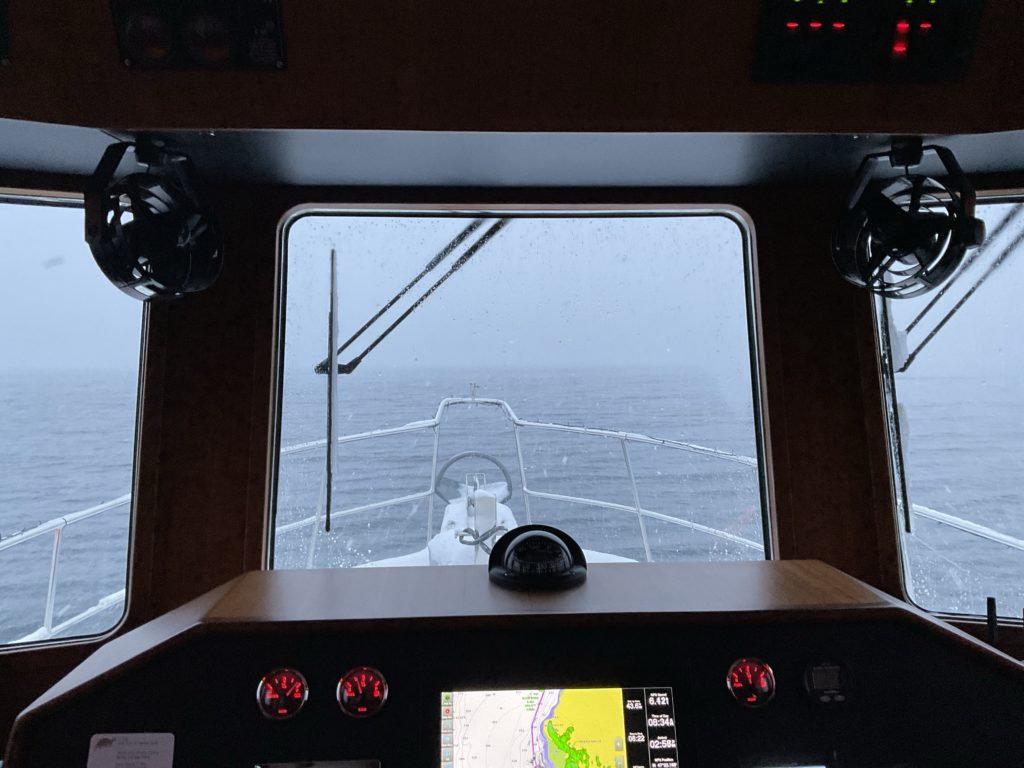 It was great having a buddy boat to check in with in bad conditions. As always, discretion is the better part of valor when winter cruising.